How can I order a spare part?
We have a variety of replaceable parts available for purchase in the Glowforge Shop.
A Spare Part I Need Is Out Of Stock
Due to a combination of challenges with inventory due to COVID-19 and unprecedented demand, some parts are subject to stockouts from time to time.
The Glowforge team works hard to replenish inventory quickly, but we don't have any information about when parts will be available.
You can sign up to be notified when parts are in stock by clicking the Email Me When Available link on the page for the specific part in our shop.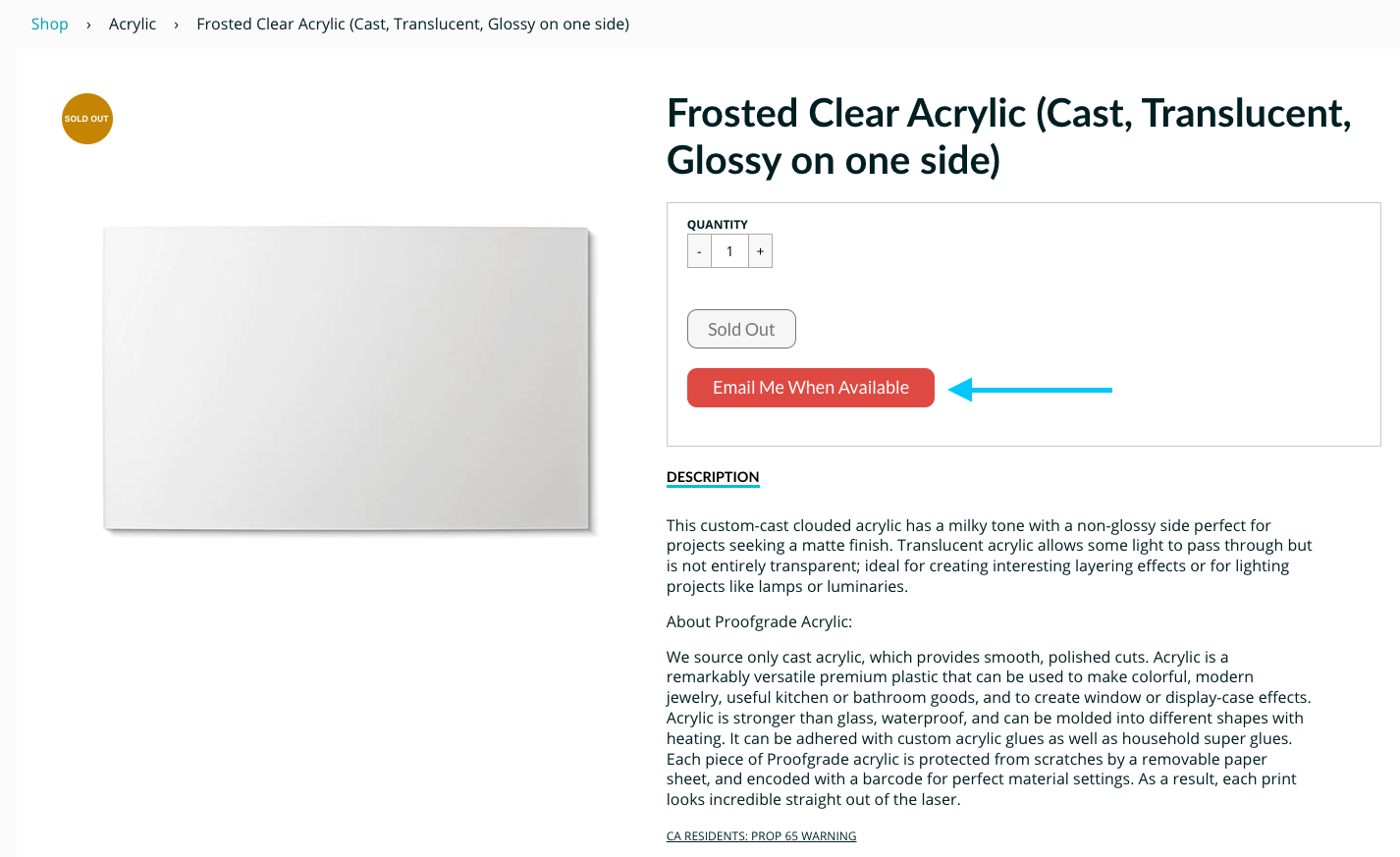 I just got my spare part, how do I install it?
We have full installation instructions for all of our replaceable parts. Click on the appropriate article below for the part you need to install.
The optics in my printer head are stuck/damaged. How do I remove them?